Center for Community Advocacy's 24th Annual
Tardeada & Ben Heller Awards Banquet
Sunday, October 27th, 2019 at 4:30 pm
California State University Monterey Bay University Center
VOLUNTEER HERO AWARD
La Plaza Bakery
SAM KARAS FARMWORKER LEADERSHIP AWARD
Veronica Leon • Stacey Palmerin • Herlinda Romero
BEN HELLER AWARD FOR LEADERSHIP & COURAGE
The Matsui Foundation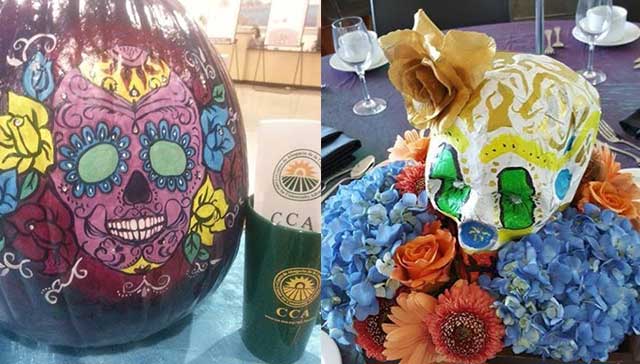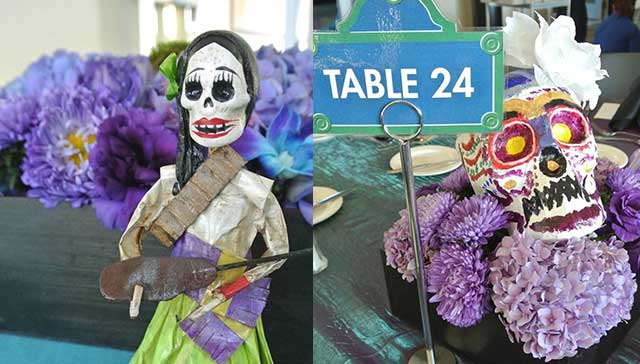 Just one fundraising event a year, and for 2019 it should be particularly wonderful! The Center for Community Advocacy's 24th annual "Dia de Los Muertos" tardeada (afternoon party) will take place Sunday, October 27th at 4:30 pm to honor this year's recipient of CCA's Ben Heller Award and Volunteer Hero Award Recipient.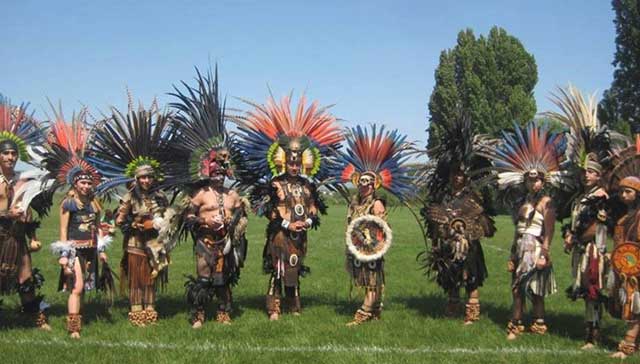 A special performance from the Azteca Dancers
As always, the Center for Community Advocacy has much to celebrate. We have completed yet another year of training farm workers in leadership roles that enable them to negotiate with their landlords for improvements in their housing units. Those same skills have empowered these farm worker leaders to become purveyors of preventive health information at their housing sites and teach farm worker how they can help themselves. Talk about a challenge, but we are ready for it!
GOLD SPONSORS
Chevron
EAH Housing
Matsui Nursery
Monterey Bay Aquarium /Julie Packard
Salinas Valley Memorial
VIVA
SILVER SPONSORS
Monterey Bay Power
Natividad
Scheid Vineyards
BRONZE SPONSORS
Bay Federal Credit Union
Big Sur Land Trust
Blazer Wilkinson
CHIPSA
CSUMB
Hartnell College
Mid Pen Housing
Monterey Pacific Inc
Nolan Hamerly Etienne Hoss
The Nunez Company
Ocean Mist
Rabobank
Sturdy Oil Company
Tanimura & Antle
Union Bank
---
2018 Winners
VOLUNTEER HERO AWARD
Indigenous Interpreting+® • A Service of Natividad Foundation
SAM KARAS FARMWORKER LEADERSHIP AWARD
Rancho San Vicente Committee
BEN HELLER AWARD FOR LEADERSHIP & COURAGE
Big Sur Land Trust