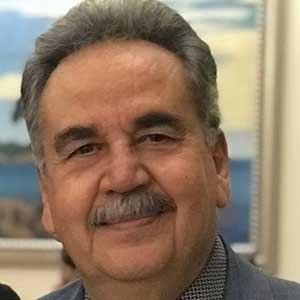 Sabino F. Lopez
Interim Executive Director
Former farmworker with extensive background of community involvement.  From l966 – l983, worked as a field worker and irrigator in California's Salinas Valley for D'Arrigo Bros. Co., Merrill Farms, Fresh Pick Co., and Sun Harvest Co.  While at Sun Harvest, Sabino served as a crew leader and later, as a field representative to approximately 2,000 workers on behalf of the United Farm Workers of America.  From l984 – l987, Sabino worked for the California Rural Legal Assistance (CRLA) in Salinas as a community worker and later, for the California Rural Legal Assistance Foundation (CRLAF).  From l987 – l990, Sabino worked as a field representative for the Service Employees International Union (SEIU), Local 102 in San Diego, California.  Sabino was born in Ameca, State of Jalisco, Mexico.  Sabino has been with CCA since the organization opened its doors in 1990.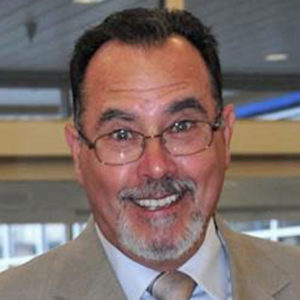 Armando Asencio
Armando has been a CCA staff member for almost 20 years and is currently the Community Coordinator & Health Promoter for CCA.
Before becoming a staff member in 1997, Armando served as a volunteer for CCA, including stints on the VIVA governing body and on the CCA Board of Directors. He also served as the president of the Del Monte Street Comité, one of the first committees that CCA helped to establish in 1992.
Before joining CCA, Armando worked in conference services at Asilomar Conference Center in Pacific Grove. He was working at Asilomar when he first volunteered at CCA, which had helped him in a dispute with his landlord.
Armando is married to his lovely wife Ester Rivera and they have three beautiful children. In his leisure time, he likes to play racquetball and go biking and loves outdoor adventure.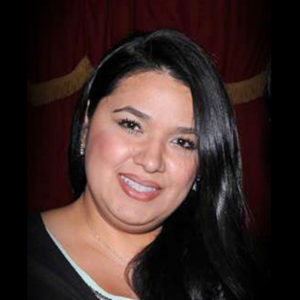 Laura Antuna-Magaña
Originally a volunteer for a farm worker committee, Laura Antuna-Magana has been the officer manager at CCA for 10 years.
Laura is a very important key to keeping the organization running smoothly, including handling accounts payable, receivables, human resources and technology.
Laura has a passion for people and it shows. She has become the backbone of the office and is willing to help everyone.
Prior to CCA, she worked at Integrated Device Technology, then sold Cadillacs in Watsonville. She also worked as a landscaper.
Laura is on the main comité for Freedom Mobile Home Park, where 25 families have been on a rent strike for 13 years. CCA has helped the families and now she is on the committee to better her community. Laura is also actively involved with her city.
Married with two beautiful children, Laura said her work at CCA is the most fulfilling job she has ever had because of the outreach to the community.
In her off hours, Laura loves spending time with her family.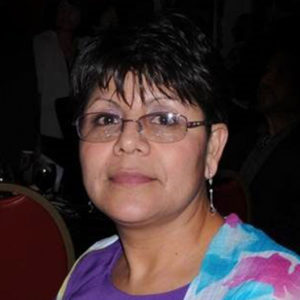 Norma Ahedo Juarez
Norma is CCA's Promoters Program Coordinator, primarily responsible for coordinating CCA's Strong Families Program.
She started as a community volunteer and in 2009 became a part-time staffer at CCA and is now a full-time CCA employee.
Norma, who also studied nursing, is a CCA-trained neighborhood leader who served as a volunteer promotora comunitaria for her neighborhood, specializing in the Strong Families Program.
In her off hours she loves staying at home with her family. On vacation, she likes to go to Mexico to visit her family.
.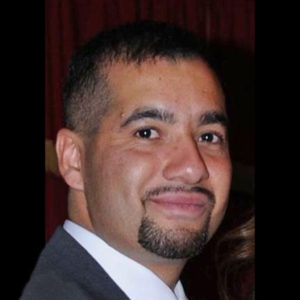 Joel Hernandez-Laguna
Joel's organizing work started as a neighborhood leader at Acosta Plaza in East Salinas, a mostly farmworker community and a place where CCA had mounted a major project, and where he had lived for 17 years.
He began his volunteer efforts with the Building Healthy Families initiative of The California Endowment and KHDC radio station.
Joel's work as a volunteer neighborhood leader impressed CCA so much that they hired him in 2012 to work as a farmworker trainer. He recently became CCA's lead organizer.
Joel continues his work at Acosta Plaza and, additionally, is involved in civic engagement between CCA leaders and stakeholders, farm worker and youth outreach in the community and in the Youth For Change program.
Joel serves on CHISPA's nominating committee and is graduate of Leadership Salinas Valley.
Joel said he chose to work at CCA because he sees it as a "leadership university," a place where one can learn, educate others and make in impact in their community.
In his spare time Joel enjoys to read, hiking, bicycling and traveling with his family