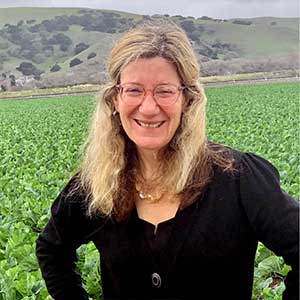 Kris Edmunds
Interim Executive Director
CCA is thrilled to announce that Kristine Edmunds has been hired to be our Interim Executive Director. Kris was CCA's Director of Education and Fund Development in the early days and did a phenomenal job of fundraising and elevating our profile in the community. She moved on to work in the Advancement Department of CSUMB, where she served as Executive Director of Development, and more recently at York School, where she served as Director of Advancement. While working for CSUMB, Kris was invited to serve on the CCA board. She served her term with distinction. Two years ago, she was invited back to serve an encore term on the CCA Board of Directors. Kris has temporarily stepped down as a board member while she is serving as our Interim Executive Director.
We are very lucky to have Kris at the helm. She knows CCA from her work as a board member and as our former Director of Education and Fund Development. She has extensive experience in fundraising and administration, and deep knowledge of the local community. We could not have asked for a more experienced, more perfect Interim Executive Director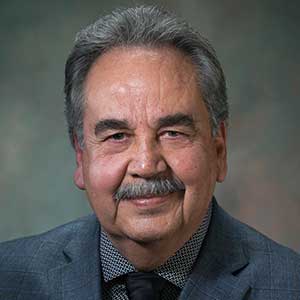 Sabino F. Lopez
Deputy Director
Sabino has been with CCA since the organization opened its doors in 1990. He has held a variety of roles including Organizer, Deputy Director/Leader Organizer, and from 2017-2018, Interim Executive Director.
Most notably, Sabino led the development of CCA's award-winning organizing model and for nearly three decades has served as a steward of the organization's mission to develop and empower the farmworker community in the Salinas and Pajaro Valleys.
Born and raised in Ameca, State of Jalisco, Mexico, at the age of seventeen Sabino came to the Salinas Valley to work with his father in the fields for D'Arrigo Bros. Co., Merrill Farms, Fresh Pick Co., and Sun Harvest Co. While at Sun Harvest, he served as a steward of the crew then was elected as President of the Ranch Comite by the steady workers. In 1971 Sabino was elected as California and Arizona Vice President and field representative to approximately 2,000 workers on behalf of the United Farm Workers of America.
Later, Sabino worked for the California Rural Legal Assistance in Salinas as a community worker, for the California Rural Legal Assistance Foundation, as an organizer for the Justice for Janitors Campaign and a field representative for the Service Employees International Union, Local 102 in San Diego, California, led by Eliseo Medina, ED.
Sabino has been married for 46 years, with six daughters, eleven grandchildren and one great grandson.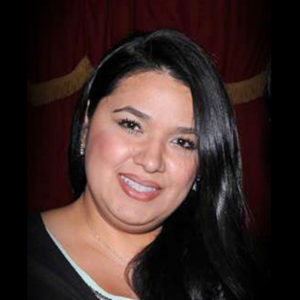 Laura Antuna-Magaña
Officer Manager
Originally a volunteer for a farm worker committee, Laura Antuna-Magana has been the officer manager at CCA for 10 years.
Laura is a very important key to keeping the organization running smoothly, including handling accounts payable, receivables, human resources and technology.
Laura has a passion for people and it shows. She has become the backbone of the office and is willing to help everyone.
Prior to CCA, she worked at Integrated Device Technology, then sold Cadillacs in Watsonville. She also worked as a landscaper.
Laura is on the main comité for Freedom Mobile Home Park, where 25 families have been on a rent strike for 13 years. CCA has helped the families and now she is on the committee to better her community. Laura is also actively involved with her city.
Married with two beautiful children, Laura said her work at CCA is the most fulfilling job she has ever had because of the outreach to the community.
In her off hours, Laura loves spending time with her family.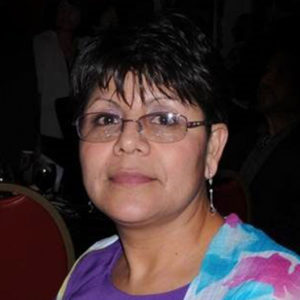 Norma Ahedo Juarez
Promoters Program Coordinator
Norma primarily responsible for coordinating CCA's Strong Families Program.
She started as a community volunteer and in 2009 became a part-time staffer at CCA and is now a full-time CCA employee.
Norma, who also studied nursing, is a CCA-trained neighborhood leader who served as a volunteer promotora comunitaria for her neighborhood, specializing in the Strong Families Program.
In her off hours she loves staying at home with her family. On vacation, she likes to go to Mexico to visit her family.
.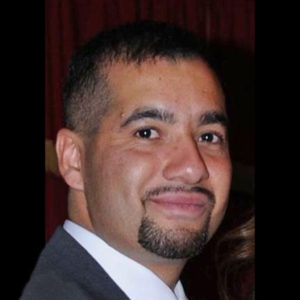 Joel Hernandez-Laguna
Lead Organizer
Joel's organizing work started as a neighborhood leader at Acosta Plaza in East Salinas, a mostly farmworker community and a place where CCA had mounted a major project, and where he had lived for 17 years.
He began his volunteer efforts with the Building Healthy Families initiative of The California Endowment and KHDC radio station.
Joel's work as a volunteer neighborhood leader impressed CCA so much that they hired him in 2012 to work as a farmworker trainer. He recently became CCA's lead organizer.
Joel continues his work at Acosta Plaza and, additionally, is involved in civic engagement between CCA leaders and stakeholders, farm worker and youth outreach in the community and in the Youth For Change program.
Joel serves on CHISPA's nominating committee and is graduate of Leadership Salinas Valley.
Joel said he chose to work at CCA because he sees it as a "leadership university," a place where one can learn, educate others and make in impact in their community.
In his spare time Joel enjoys to read, hiking, bicycling and traveling with his family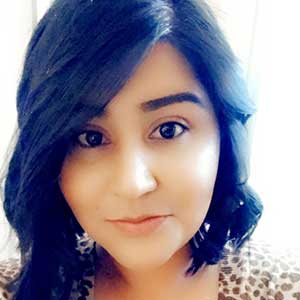 Cristina Hernandez
Special Projects Organizer
Cristina Hernandez grew up in Monterey County and attended college at Sacramento State University for a year before returning home to care for a family member. She then attended Heald College for a degree as a medical assistant and worked in that field for several years, including at Mee Memorial Hospital in King City. During that time, Christina was a member of her CCA-organized tenant committee at her housing site and was a committed CCA volunteer. She was hired by CCA in 2019 as a special projects organizer, and has worked in CCA's census, housing, health, and youth programs. In addition to working at CCA, Cristina has been a full-time student at Hartnell College for the past two years and will graduate in May. She plans to transfer to a four-year university to study social work. Cristina is grateful that CCA has pushed her out of her comfort zone in terms of public speaking and community involvement.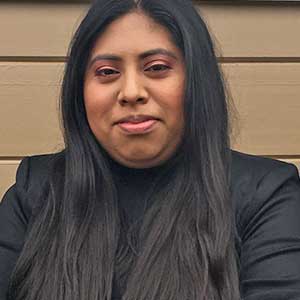 Azucena Barrios
Youth Organizer 
Azucena grew up in Salinas, the daughter of farmworkers. She describes her high school self as shy, quiet, and lacking confidence. In her junior year of high school, a friend invited her to a youth leadership meeting, where she became involved in a project at Acosta Plaza. While volunteering there, she met CCA's lead organizer, who was developing CCA's youth leadership program. Azucena became part of CCA's program, where she began to build confidence by helping develop the leadership curriculum and working on voter participation projects. These activities helped her decide on a career path that involved working in and giving back to her community. She attended Hartnell College, where she earned an associate degree in political science and is a current CSUMB student pursuing a bachelor's degree in political economy. Azucena was hired by CCA in 2019 as the Youth for Change Organizer. She is grateful to CCA for helping her find a way to give back to her community and says that without CCA, she would not be the person she is today. At CCA she feels listened to and knows she can make a difference. She is excited to continue building the youth program as a place for young people to develop their leadership skills.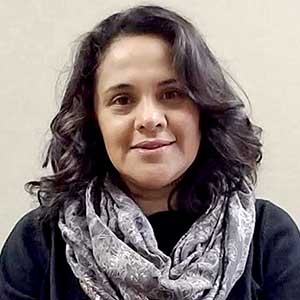 Martha Ortega
Promotora de Salud
Martha Ortega has worked as a CCA Promotora de Salud since June 2020. Prior to that she worked for eight years as a Health Promoter for Reiter Affiliated Companies, having completed the CCA Promotora de Salud training program in 2012. She earned her CHW (Community Health Worker) certificate from Cabrillo College in 2020 and is proud to set an example for her kids about the importance of education. Martha was born in Mexico and is happy to be settled in Salinas, where she has raised four children. Martha loves CCA's commitment to providing people the tools they need to make changes in their own lives, and she enjoys being out in the community interacting with a wide variety of individuals.